BOUNDARY & LAND TITLE (ALTA / NSPS)
A boundary survey is a way to formally define the boundaries of a property. It focuses largely on defining the corners of a parcel of land. Client's commission boundary surveys before buying, dividing, improving, or building on land. After a boundary survey is complete, a land surveyor will create a drawing.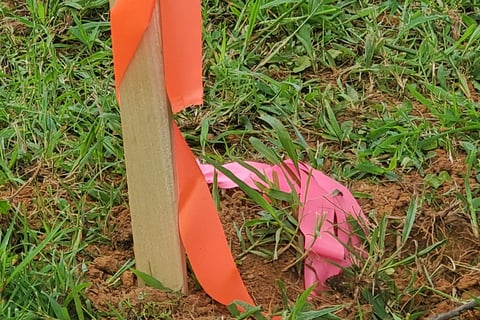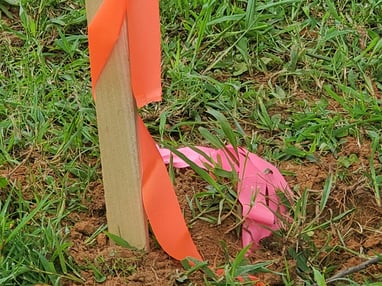 A topographic survey identifies and measures the exact location, shapes, arrangements, and features of all-natural and manmade features on a specified land surface. It gathers data of land contours, the elevation of the terrain, etc required by engineers, architects, local government bodies, and contractors for accurate visualization for development/updation work. The topographic survey encompasses a broad range of surveying and mapping products, ranging from ground to aerial mapping and underground surveys.
PIPE LINE / ROUTE / RIGHT - OF - WAY
A route / pipeline survey is a data collection operation to gather information about the proposed route of a roadway, utility pipe, or railway. Surveyors are tasked with finding the most cost effective route to follow. An engineer will use the data the survey teams collect to plan out the route in detail and create specifications for work crews to follow.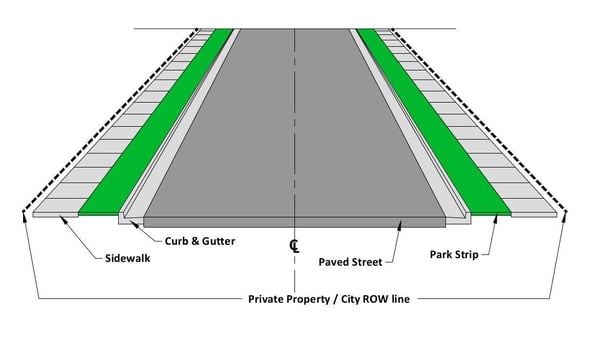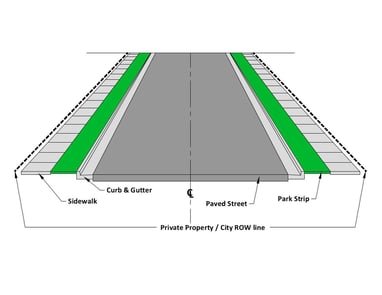 CONSTRUCTION (Residential & Commercial)
Construction staking involves sticking stakes in the ground to map out proposed improvements. Of course, the whole purpose of staking is to position these stakes in the ground so that they match up with project blueprints with the highest degree of accuracy possible. When a land surveyor comes in to perform construction staking on a site, the project team will be expected to provide copies of all the approved project plans. Once the surveying team has these plans, they will use them to lay out stakes that identify the exact location and dimensions of all planned improvements. This could include stakes to represent the inner and outer walls of a building, the storm and drainage flow, and concrete features such as driveways, sidewalks, and curbs.
Volumetric surveying is a particularly useful type of land survey for construction projects. Architects and engineers can use volumetric surveys to calculate the volume and value of earthworks, stockpiles, and other materials. A volumetric survey is like a surface-level topographical survey. However, the surveying and modelling procedures pay close attention to levels and break lines. This gives you a fuller picture of the volumes of land and materials on your premises, including surface and subsurface strata.
Write your text here...As-Built Survey means a survey conducted and shown on a drawing prepared and sealed by a Registered Surveyor and/or Engineer indicating information such as, but not limited to: actual dimensions, elevations, and locations of any structures and their components, underground utilities, roads, swales, ditches, detention/retention facilities, sewers, BMPs, or other infrastructure and facilities after construction has been completed.
SUBDIVISIONS (Land Development)
Subdivision Survey (commonly referred to as subdivision platting) is the process of splitting a tract of land into smaller parcels. This shows monumentation and survey data on a map in conformance with local subdivision ordinance. The subdivision ordinance gives standards for designating residential and commercial lots, roads (rights-of-way), parkland dedication, drainage and utility easements, and how city services will be extended to each lot. These standards are created to improve public health and safety.